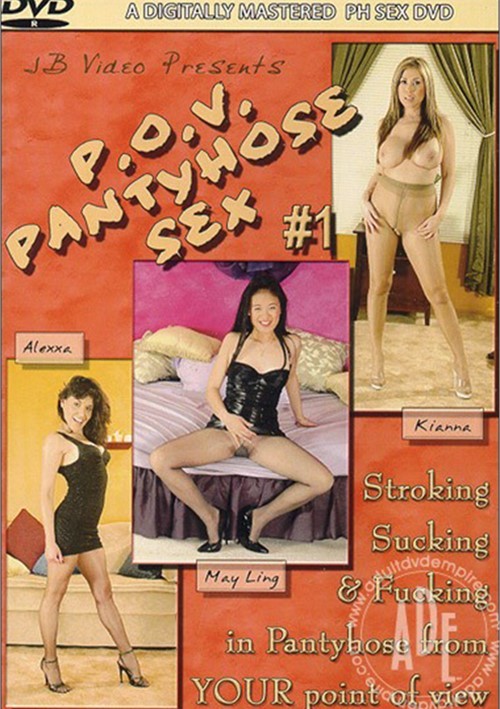 Watch P.O.V. Pantyhose Sex Porn Movie Online Free
Stroking, Sucking & Fucking in Pantyhose From Your Point of View
This DVD stars 3 sexy girls! First up is Alexxa, a sexy older Latina! She wears a mini dress with off black PH and black strappy heels! She bends over and shows off her sexy ass and pussy thru the sheer lite control-tops with no cotton panel and then proceeds to give JB a blowjob as well as some handjob action while she plays with her pussy thru the hose! This girl is hot and loves sucking and stroking his cock! She even rips open her hose to play with her pussy! After a while she takes off her shoes to stroke JB with her legs and feet, then gives him a handjob till he cums on her PH thigh. Next is May Ling in a mini dress with off black shiny PH and black high pumps! She also gives JB a BJ and JB kisses her STW legs and cotton panel till they rip open the crotch to have sex as she talks dirty a bit! Next she strokes him with her PH thighs and blows him again till she uses her hand to make him squirt on her crossed legs! Last is Kianna in shiny suntan PH and white slides! She teases JB and has him kiss her legs till she unzips him to stroke his cock with her PH legs! Next she gets some lube to stroke him with her hand and talk sexy to him till he cums on her leg! Hot shows!
Genre: Porn Movies
Director: JB Video